On December 6, 2017, the IEEE 802.3 Ethernet Working Group formally approved the 400 Gigabit Ethernet (GbE) standard. Prior to this, 400GbE has caused some attention. For example, in March 2017, AT&T established a 400GbE connection between New York and Washington.
400GbE is four times faster than 100 gig Ethernet, providing an affordable price and higher efficiency for each port.
During the year 2018, several large network vendors announced their entry into the 400GbE market.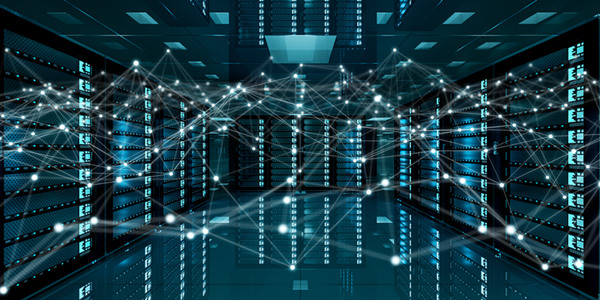 Source: worm creative
Juniper Networks announced in July last year that it plans to inject 400GbE innovation into the PTX IP transmission series, QFX data center series and MX WAN series switches. The company said it will launch an updated version in the second half of 2018 and the first half of 2019. Juniper CTO Bikash Koley said that the demand for 400 Gigabit Ethernet stems from the following aspects, requiring more efficient packets and larger bandwidth to transmit video; handling of communication between data centers, and doing 5G Ready.
In October last year, Cisco joined the ranks of 400GbE, announcing 400GbE switches for ultra-large-scale cloud providers, large enterprise data centers and telecom providers. Specifically, Cisco introduced two new Nexus 3400-S fixed switches for network users and two new Nexus 9000 switches for the Application Center Infrastructure (ACI) architecture commonly used by large enterprises and service providers. These four switches are backward compatible with Cisco's 100G platform.
Also in October last year, Arista Networks announced a new line of switches supporting 400GbE. The new 400G fixed system is targeted at ultra-large-scale cloud and data center networks that require more bandwidth for technologies such as artificial intelligence ( AI ), machine learning and serverless computing. The Arista 7060X4 series also includes optics that provide backward compatibility for 100G ports. This gives customers the flexibility to build a high-density ridge network, including a 100G connection to the server and a 400G connection in the ridge structure.
In Arista's third-quarter earnings conference call, Arista chairman Andreas Bechtolsheim said, "400 gig Ethernet is the next step in Ethernet delivery," which demonstrates Arista's capabilities in the new switch chip market, and the company's The EOS software also supports 400GbE switches. However, he also warned that it will take some time for the 400GbE switch to be commercially available. "But we do hope to see more progress in the 400 gigs in the first half of 2019," Bechtolsheim said.
Finally, Cisco announced at the end of 2018 that it would spend $660 million to acquire semiconductor company Luxtera. Luxtera is a silicon photonics-based semiconductor company serving ultra-large-scale, enterprise data centers, and service providers. Cisco said it will integrate Luxtera's technology into its 100GbE and 400GbE portfolio. According to the company, as system port capacity increases to 400 GbE or higher, optical devices are playing an increasingly important role in addressing density and power requirements.